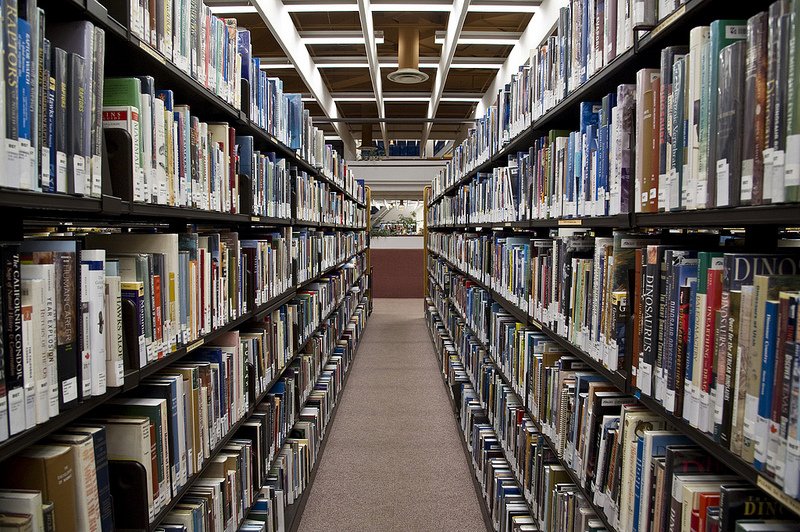 Writing a nonfiction book proposal—a good one—requires not only sharp clarity about your idea, but also how that idea, in book form, is relevant and unique in today's market. You'll have a much easier time writing your proposal if you take time to conduct market research beforehand.
Step 1. Explore and understand competing titles.
Searching for competing titles—the books that currently exist on your topic and serve the same audience—is one of the easiest ways to begin your research process. Visit the bookstores in your area, and the library, too. Go to the shelf where you would expect your book to be placed. What's there? Study the books closely and take notes. After you finish combing the bookstores and libraries, check specialty retailers that might carry books on your topic (e.g., Michaels for arts and crafts books). And of course be sure to look at Amazon.
Here's a worksheet to guide your research of competing titles.
Step 2. Research the digital media landscape.
It would be a mistake to think your competition is limited to print books. Today, your greatest competition may be a website, online community, or well-known blogger. Do a thorough Google search for digital content and online experts serving the same audience as you. Is it easy to get needed and authoritative information? Is it free or behind a pay wall?
Don't stop at Google. Also search YouTube, app stores, iTunes podcasts, and online communities relevant to your topic. Look for online education opportunities, if relevant. Understand how your audience might be fulfilling its needs for information from online and multimedia sources—and also from magazines, newsletters, databases, and events/conferences.
This information may or may not end up in your proposal, but the upside is this: you're developing an amazing map and resource of how to market your book when it's published.
Step 3. Study the authors and influencers you've found.
As you go through Steps 1 and 2, you'll uncover authors, experts, and influencers on your topic. Just as you studied the books and media, dig deep into the platform and reach of these people. How do you fit among them? How will you set yourself apart? Are there hints about how you need to develop your own platform to be competitive in the eyes of a publisher?
Here's a worksheet to help you take notes on authors and influencers.
Step 4. Pinpoint your primary audience.
By this point, you'll have considerable information about the print and online landscape related to your topic. You will probably have some notes about the type of audience or demographic being served. (If not, go back and look for clues as to who the books or media appear to be targeting.)
It's a big red flag to any agent or editor to say that your book is for "everyone." Maybe it could interest "everyone," but there's a specific audience that will be the most likely to buy your book. Who are those people, and how/where can you reach them? Again, Steps 1–3 have probably given you some pretty good hints. If not, try asking the following:
What social media outlets seem to be most important, active, or relevant for your target audience? Where does your audience gather online? What are their behaviors or attributes in those gathering places?
What else does your audience read? What do they watch? Who do they listen to in the media?
Are there any trend articles, statistics or research about your readership that might be helpful? Try running a keyword search through Google, then clicking on the "News" tab to find features or trend reports on your topic. (E.g., if you search for "millennial parents," you'll find a boatload of trend pieces and advice on marketing to that demographic.)
The better you know your target reader (or primary market), the better you'll able to build a proposal that speaks to why anyone cares about what you're writing. Furthermore, an intimate understanding of your audience often leads to a better book.
Step 5. Analyze how you reach readers.
This is where you look at your platform and measure how well you reach your target readership, through the following:
Your website/blog
Email newsletter
Social media
Speaking and teaching
Professional memberships or affiliations
Partnerships or special connections, especially those that might influence media coverage or buzz
Any other tools you have!
Here's a platform worksheet to help you cover the most important bases.
This is a good time to refer back to Step 3, and review the authors and influencers you'll be competing and/or collaborating with. You want to look like you measure up well but also have something fresh or different to offer.
Your platform directly informs the marketing and promotion plan that's included in your proposal. The best marketing campaigns begin with what you have in place today, not what you hope to happen (e.g., Oprah calls). Also, being thorough in describing your platform (if only for yourself) helps you more effectively develop a marketing plan before your publication day, and collaborate with your publisher on marketing and publicity.
Jane Friedman (@JaneFriedman) has nearly 25 years of experience in the media & publishing industry. She is the publisher of The Hot Sheet, the essential newsletter on the publishing industry for authors, and was named Publishing Commentator of the Year by Digital Book World in 2019.
In addition to being a professor with The Great Courses (How to Publish Your Book), she is the author of The Business of Being a Writer (University of Chicago Press), which received a starred review from Library Journal.
Jane speaks regularly at conferences and industry events such as Digital Book World and Frankfurt Book Fair, and has served on panels with the National Endowment for the Arts and the Creative Work Fund. Find out more.